Locust Point Mystery, Book 7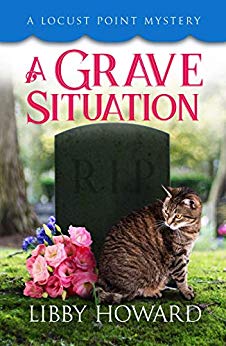 David Driver isn't the only one buried in his grave.
Kay's friend Olive has a family feud on her hands over who should have inherited the only remaining plot in their family section of the cemetery. When a cousin finally gives in and agrees to relocate her son's casket the cemetery staff discover there's an extra body in the plot. Was the mysterious woman murdered by an ex-boyfriend? A family member seeking revenge? Was David's grave just a convenient spot to dispose of a body, or were the two connected in some way?
When Olive asks for her help in solving the mystery Kay jumps in to assist, and in her quest to find the killer uncovers some long buried family secrets.
Published:
November 3, 2018
Genres: